Whether a sports injury, accidental injury, bone fracture of the upper or lower extremity, the result of an injury or a wear-related illness - our team of experts at the Center for Special Joint and Trauma Surgery will be happy to advise you on injuries or illnesses of the shoulder, elbow, knee or ankle joint. After carefully analyzing your symptoms, we will create a treatment concept tailored to your individual needs. State-of-the-art surgical and treatment methods are used, taking into account the latest scientific findings. Thanks to the extensive experience of our specialists, you benefit from the highest level of routine and expertise.
If surgery is necessary, we use minimally invasive or arthroscopic procedures. Most joint injuries and diseases can be treated with extreme precision using arthroscopy. As a patient, you benefit not only from the smaller incision, but also from less pain, faster rehabilitation and a better functional result due to less scarring as a result of the tissue-sparing procedure.
Our primary goal is to preserve or restore joint function. We can also offer you joint-preserving procedures for incipient osteoarthritis.
If joint preservation is no longer possible, bone-saving endoprostheses that can be individually adapted to your needs are available.
Meniscus suture, meniscus transplantation
All cartilage therapy procedures including cartilage cell transplantation
anterior cruciate ligament surgery (hamstring, quadriceps or patellar tendon transplant)
posterior cruciate ligament surgery
cruciate ligament revision operations
Complex ligament stabilization (multi-ligament injuries)
leg axis correction
stabilization of the kneecap (MPFL plastic surgery, trochleoplasty, tuberosity replacement)
Surgical stabilization of tibial plateau fractures, patella fractures and joint fractures of the femur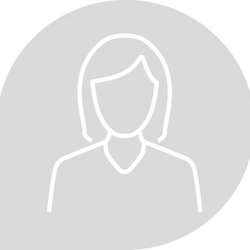 Secretariat for Special Joint and Trauma Surgery
Tel.

+49 2351 945-2305

Fax

+49 2351 945-2307