A torn ligament is a typical injury in sports and ligament reconstruction in knee surgery is therefore a routine procedure. Reconstruction is usually performed with the patient's own tendons and depends on the extent of instability, the sporting ability of the patient and his or her age. But what happens after the stabilizing ligaments rupture again? If the joint is not to remain unstable, tendons from other people can be used - a donor tendon.
An example: A powerfully built football player suffered a complex ligament injury to his knee joint. In the process, his previously reconstructed posterior cruciate ligament was torn again. For him, the use of a donor tendon was a good solution. Both the anterior and posterior cruciate ligaments were reconstructed using two donor tendons.

Therapy
The implantation of a donor tendon is identical to that of an autologous tendon. However, prior to this, the tendon must be reprocessed so that it can be reused. The donor tendons are disinfected in a sterilization solution and then frozen. During surgery, the donor tendons are then thawed in a sterile NaCl solution and, after appropriate preparation, prepared for implantation in the knee joint.
Since the donor tendon is expected to heal more slowly than an autologous tendon, follow-up treatment in such a case should be slightly delayed or the rehabilitation period adjusted. The return to sporting activities, the so-called "return to sport", is also possible with a donor tendon - but takes a little more time.
As a general rule, it is always preferable to use the patient's own tendons for reconstructions of ligament injuries. However, in the case of complex knee joint injuries involving several ligaments and after multiple repeated ligament reconstructions, the use of donor tendons offers a good and suitable alternative. One advantage of this is that since no own tendon is taken from the body, less strain is placed on the body and the operation time is correspondingly shorter.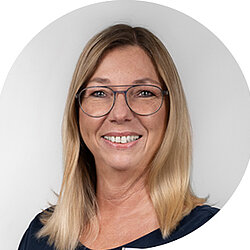 Kerstin Funk-Niklas
Secretariat Knee / Sports Traumatology
Tel.

+49 2351 945-2236

Fax

+49 2351 945-2237