Back pain is the most common complaint among the population. 80 percent of Germans suffer from it at some point in their lives. The reason: the spine also ages.
Causes
As part of the aging process, the intervertebral discs lose their elasticity and the spine thus also loses stability. The spine-stretching muscles ensure that the spine nevertheless remains stable and that we continue to walk upright through life. This includes the back extensor and abdominal muscles. The spine-stabilizing musculature can be compared to the rigging of a ship's mast. If this rigging is missing, the mast becomes unstable and breaks at the first wind.
Diagnosis
Aging can be seen on x-ray by bone reactions. Bony support reactions cause the spine to stabilize on its own. The expression of the support reaction is largely genetically determined. As can be seen here, genetics is also an important component to consider as a cause of back pain.
Symptoms
In addition to losing spinal stability, people also lose muscle strength as they age. The problem is that the weaker muscles are supposed to hold up an unstable spine. In doing so, the musculature does its best. It holds so strong until it "cramps". Muscular hardening occurs, which in turn is responsible for back and also neck pain. These express themselves in tension headaches.
In particular persons with desk activities are affected by it. If the muscles do not receive enough alternating stress - i.e. continuous stress - the muscular blood circulation deteriorates and muscular hardening occurs more quickly.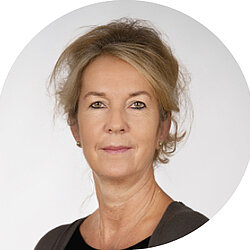 Claudia Schnitzler-Moos
Secretariat Conservative Orthopedics
Tel.

+49 2351 945-2249

Fax

+49 2351 945-2253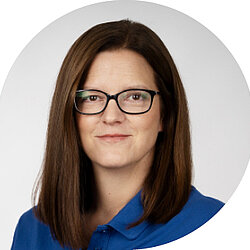 Tanja Rutenbeck
Secretariat Spine Surgery
Tel.

+49 2351 945-2106

Fax

+49 2351 945-2109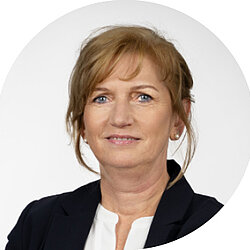 Andrea Huhn
Secretariat Special Spine Surgery
Tel.

+49 2351 945-2551

Fax

+49 2351 945-2552
At all other times, you will be helped in our Central Emergency Outpatient Clinic Phone +49 2351 945-0.